Get Help with QuickBooks & Sage!
We have professionals who specialize in QuickBooks, Sage, accounting, payroll, bookkeeping, and tax preparation. They can manage your business so that you can focus on achieving your desired business objectives.
Get Help with QuickBooks!
It's a good idea to get to know each other. We have professionals who specialize in QuickBooks, Sage, accounting, payroll, bookkeeping, and tax preparation. They can manage your business so that you can focus on achieving your desired business objectives.
QuickBooks Payroll
Manage your employee payroll on the QuickBooks with #1 payroll service provider. You'll be able to handle employee pay from anywhere, including at home or from work. We assure you it is easy to manage employee benefits and HR in one place.
QuickBooks Online
Let us offer the right accounting support to your business. QuickBooks Online is a highly flexible accounting solution with many features that is suitable for small and medium businesses. Our dedicated and dexterous staff offers fast and easy set up.
QuickBooks Point of Sale
We make online accounting simple and offer a QuickBooks Point of Sale system to help businesses grow and take control of their finances. Complete POS Systems for Small & medium sized businesses are available at one place.
QuickBooks Enterprises
Take care of your business anytime, anywhere with us. We present an all-in-one Enterprise Accounting Solution with inventory management, pricing controls, custom reporting and more. Explore it for your higher business efficiency.
QuickBooks Desktop
Manage your business finances with our all-in-one accounting software. Top rated security, easy installation and you'll get all your tax deductions arranged properly. It will help you accomplish your project's objectives within the deadlines.
QuickBooks MAC
Apple is known for their innovative products. They are worth what you pay for them. Our team of accountants takes on any QuickBooks Mac problems and fix issues that QB locked data. So, get ready to find the answers to your questions.
Sage 50
We offer Sage 50 cloud support to help you manage your business efficiently. It avoids any complicated processes and is easy to set up and use. Have a head-start on managing your accounting, invoicing, cash flow, inventory and taxes.
Sage 100
Is there anything you've been looking to improve with your accounting practices? If so, Sage 100 is here to help. It will allow you to manage your business processes efficiently and we offer the best support for it.
Sage 500
Ask us any questions regarding Sage 500. And we would be happy to answer that. You may have unlimited use of automation tools that save time, helping you complete nearly any task—productive or administrative—faster.
Sage 300
We offer Sage 300 support to simplify your business management. Whether it is operations, inventory or finance – you don't need to give a second thought. We help organize your entire business in safe and easy to use software.
Sage Pro
Our Certified Sage Pro Consultant provides Sage 50 Accounting (formerly Peachtree) software sales & remote support to businesses. For any questions regarding support & training, feel free to connect with us.
Sage Premier
Our Sage Premier is a professional service. Collaborate with our experts in real time. They listen to customer needs and operate in their best interests. Let us offer you everything you could possibly want in an accounting system.
Cloud Hosting
Get more speed, reduce operational costs and maximize profit with our Cloud hosting support service. We accept multiple payment methods and our tech support team is available 24/7/365 to help you. Explore the easiest and least expensive way of doing the business.
Sage Payroll
Here we believe our payroll service is so good that it's indispensable for your manpower management. It saves you time and money, and it also combines seamlessly with your Sage software. It's why our customer retention rate is the highest in the industry. We help companies comply with current HR regulations, stay ahead of the curve, and create a productive workplace.
Who We Are?
Accounting Problems is a trusted accounting & payroll partner for many businesses. We offer expert advice in accounting, book-keeping, taxation and payroll for business owners and professionals. Our service makes it possible for businesses to cut costs by using QuickBooks and Sage efficiently.
It is okay for entrepreneurs to think about running the business more than their numbers. We are there to help you in the best possible ways via self-serve & search, webinars and video tutorials. With Accounting Problem' experts, you can be confident that your financial activities are taken care of.
Why Us?
Move beyond the traditional way of doing accounting. Manage your key operations from anywhere in the world. With our experts, it is easier to use QuickBooks and Sage and become more efficient than ever before.
Ethical Business Policies
We are strongly against any kind of bribery, fraud and discrimination of any sort. We have a team in place to make sure our business decisions and actions comply at all times with ethical means. All supervisory and management employees are expected to lead according to the Standards in this Policy.
Cost Saving
We provide guidance on how to run a business from an accounting & payroll standpoint and how to make it more profitable. Today several companies are saving both time and labor by switching to automation and making use of QuickBooks and Sage in an efficient way
QuickBooks Set-up
We have helped hundreds of business owners grow their businesses using QuickBooks & Sage. Our customized chart of accounts help you break down your expenses and find new opportunities. Financial reports a big mess? We can help!
Professional & Timely Service
Our professional staff can help you stay on top of your bookkeeping so that you don't get behind. For your convenience, we are available round the clock and are just a few clicks away from you.
Clients Testimonials
Read the reviews from many of our happy clients
---
"Who knew that you can have so many inaccuracies in your accounts despite getting them managed by experts? I am really thankful to their team for removing every error."

– Jessica Fellows
---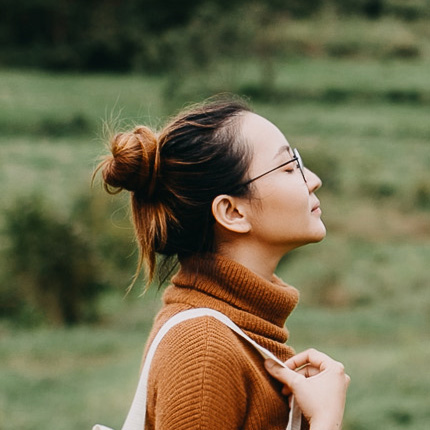 "Every Time I need a financial or payroll software upgrade, I reach out to these guys, and I've never ever lost any of my data."

– Ariyah Silva
---
They helped me reduce the cost of my cloud hosting by 20 percent. Their team is very proactive and amiable. I would highly recommend their services.

– Reiss Burrows
---
---
They helped me reduce the cost of my cloud hosting by 20 percent. Their team is very proactive and amiable. I would highly recommend their services.

– Mark Alexie
---
Our Blog
Have a question? Our support staff are here and ready to help
You can learn more about our services today by talking with one of our executives
FAQs
Frequently asked questions or Questions and Answers are listed questions and answers, all supposed to be commonly asked in some context, and pertaining to a particular topic. The format is commonly used on email mailing lists and other online forums, where certain common questions tend to recur.
What are Accounting Problems?
Accounting Problems is a team of experts for Intuit products like QuickBooks. Its QuickBooks and Sage support services are cost-effective, will save you time, and they can be customized to your needs. We have the 24/7 customer care team that can help you out with any questions you may have about your accounting, payroll and bookkeeping needs.
Do you need some help learning QuickBooks?
One should familiarize themselves with accounting concepts and how QuickBooks works before using the software. It is easy for someone who has a basic knowledge of bookkeeping, but it can be hard to use if they do not know tech basics or have no bookkeeping knowledge. No worries! We are here to help you in the best possible manner.
When QuickBooks stops responding, what should you do?
Errors like this are sometimes seen while the user is working on QuickBooks software. The message on the screen says that the QuickBooks has stopped working. If you're facing an issue with this, visit our technical article to get some quick fixes, as well as read about how other people have been affected. If you'd like to talk to one of our professionals, please feel free to reach out.
QuickBooks File Doctor is not working. What to do in that case?
What to do when you are having network issues in QuickBooks?
If you're experiencing network issues with your QuickBooks, then try QuickBooks File Doctor. This program can help you recover all your damaged files and also fix some of your network issues.
Do you know if QuickBooks keeps a record of employee hours?
Is it possible to still use QuickBooks Desktop after I cancel my subscription?
If you cancel your payment or subscription, you will no longer have access to QuickBooks Desktop. Your company file will remain on your device and available for you to use, but you'll need to re-activate your purchase to view it.
Can a user halt the service of QuickBooks for some time?
People can stop their subscriptions for the QuickBooks software at any time, and they will not get charged a dime during the break.
How do I protect my data and take the backup?
You can back up your data using the backup app when you have time. It's a great way to make it easier to get your company's data back.
Why does QuickBooks Enterprise experience frequent crashes and freezes?
Many QuickBooks users encounter engine crashes and errors. The database might be corrupted or the system needs to be rebooted. This can be resolved by syncing your license online. If you are still facing problems, talk to our QuickBooks experts.
How are QuickBooks and Sage different from each other?
Sage is a simple cloud-based program that specializes in project management. QuickBooks is better classified as a bookkeeping program that offers several automatic syncing features between your business and your bank accounts.
Sage one is a web-based cloud accounting system designed for small business owners. It provides a convenient, simple way for business owners to take care of all their bookkeeping tasks and manage customers and suppliers, payroll, budgets and create useful reports. If you have any questions associated with Sage, feel free to contact us.
Can I permanently delete Sage crash dump files?
Windows delete crash dump files automatically, but users can also use disk cleanup utilities to erase crash dumps.
What causes Sage to malfunction?
Corrupt data can happen from many different sources. One cause is interference from other software or hardware, network problems, and power failures. To find out if the corruption happened, run the Check Data option.
Can you use Sage on your computer without the internet?
If you are using your own computer or mobile device to process data, you will have to advise anyone connected to your data using Remote Data Access to stop processing, otherwise they will lose their work when you go back online. Click Close to discard change and close Sage account.
Where is the data stored for Sage?
Sage Partners with Amazon Data Storage Solutions for a secure and optimal online data storage solution. Customers' data is secured in a 256-bit encrypted format.
How do I restore the files on my company's sage 50 accounts?
With Sage 50 you can access your backups from the Open Backup File window. Access your backups in the System Navigation Center by entering or selecting a directory on your hard drive.
Why QuickBooks payroll banking error does occur?
The QuickBooks error code 2000 is one of the QuickBooks payroll banking errors. This error may occur due to the following reasons:
When you install or update QuickBooks, the server and your bank account cannot read these changes at times. This may lead to the QuickBooks payroll banking error.
At times, slow information processing and updating of details by the bank may lead to the error.
Connectivity issues (such as slow internet speed), data transferring issues, etc. may result in this error.
If transmission of data is blocked by the remote server.
If data transmission credentials are not recognized.
A validation code is given when you purchase a new QuickBooks product. You need it to validate your newly purchased QuickBooks Desktop Software.
Why QuickBooks would not open?
QuickBooks may not open because of many errors such as corrupted hard drive, missing QuickBooks user, faulty installation.
What are the versions of Turbo Tax?
The software is available in diverse versions that include TurboTax basic, TurboTax Deluxe, TurboTax Premier, and Turbo Tax Home & Business.
Why is my QuickBooks so slow?
If your QuickBooks is running slow it may be because of QuickBooks not updated properly, the computer does not meet the system requirements, hard drive is corrupted, damaged windows operating system, etc.
How to troubleshoot the slow speed of the QuickBooks desktop?
Upgrade workstations
Install the diagnostic tool of QuickBooks
Reset the. TLG file
Do speed checking in UNC path
Check anti-virus setting for compatibility
Why QuickBooks is good for small & medium enterprises?
Nominal pricing along with an array of features make it widely demanding among small businesses. Medium scale businesses need cloud based software with robust accounting features. And QuickBooks provide good accounting solution from small to midsized businesses.
My QuickBooks is not opening after windows 10 update. How to fix this issue?
First uninstall and then reinstall your QuickBooks desktop by making use of a clean install utility tool. Next, save the file and close the programs in the background. Finally, run the program.
Sage is accounting software that can help in managing all accounting tasks in the best possible way with varied tools and features.
Restart your computer. Go to the SAGE 50 shortcut and right-click on it. Select Properties and then visit the Compatibility tab. Next, run the program as an administrator and Click OK. Answer yes and SAGE 50 may start running.
Why we should use SAGE accounting software?
SAGE accounting software simplifies accounting tasks and facilitates accountants to work faster with more accuracy. This software has proven benefits, from easy jobs to managing complex accounting & finance systems.
Is there a free version of SAGE software?
Yes, enter your own data and work with 30 days free trial version.
You can go to Modules, then click on Library master, and select Company Maintenance. From there, you can select the company and go to the Email tab. Simply select the IP address and enter the User ID with its password to authenticate the server.
What are the errors we receive when printing invoices in SAGE 50?
You can face many errors when printing invoices in Sage 50. Uninstalled updates or unconfigured printer settings are the most popular of these errors. However, you can easily get through them.
Why is SAGE 50 not opening?
If Sage 50 does not open, then you may have an error with the company file, software file, or dependencies that the accounting software relies on. You can fix the underlying cause to fix the error.